How to Watch
Watching A Christmas Carol from the comfort of your own home is very easy. You just need a reliable internet connection, a Theatre Calgary account, and have a valid digital access order on your account!
1. After you purchase your digital access or have redeemed your digital voucher or digital access link, you will receive an email confirmation. This email will look comparable to the one below.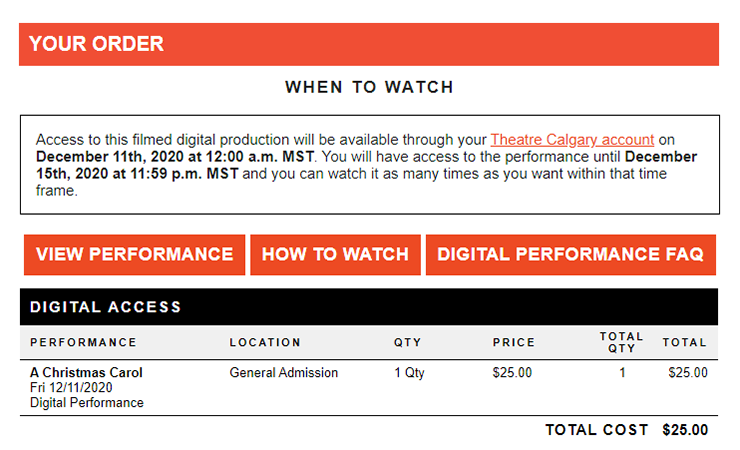 Don't worry, if you misplace this confirmation, we will be sure to remind you about your digital access. Additionally, you can access the link via the show page or Get Digital Access page.
2. Click the View Performance button.
3. This link will open your web browser and will take you to the Theatre Calgary website. You will be asked to log into your Theatre Calgary account.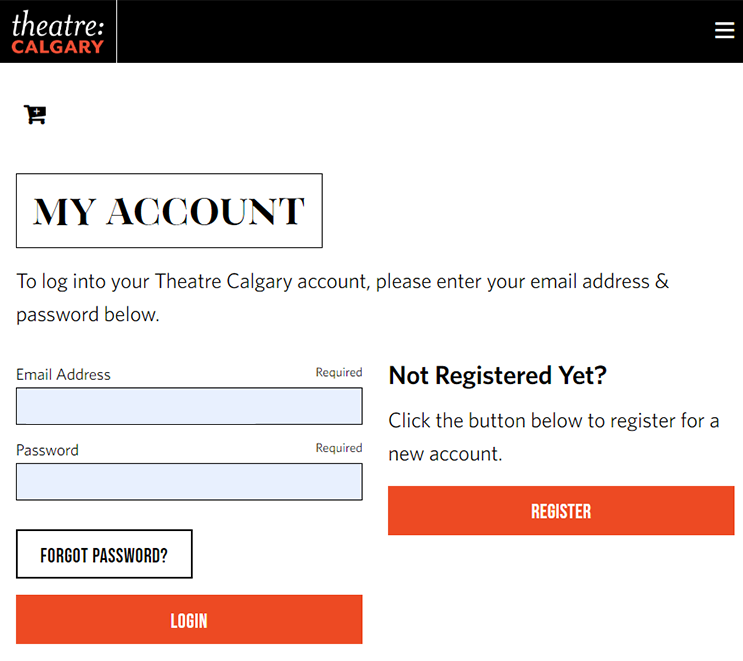 PLEASE NOTE: If you are already logged into your account, you will bypass the login page and go directly to the Performances page.
If you are unsure what your login credentials are, please click the Forgot Password button.
4. Once you have successfully logged in, you will be on the Performances page. This page contains a list of all of your current and upcoming digital performances.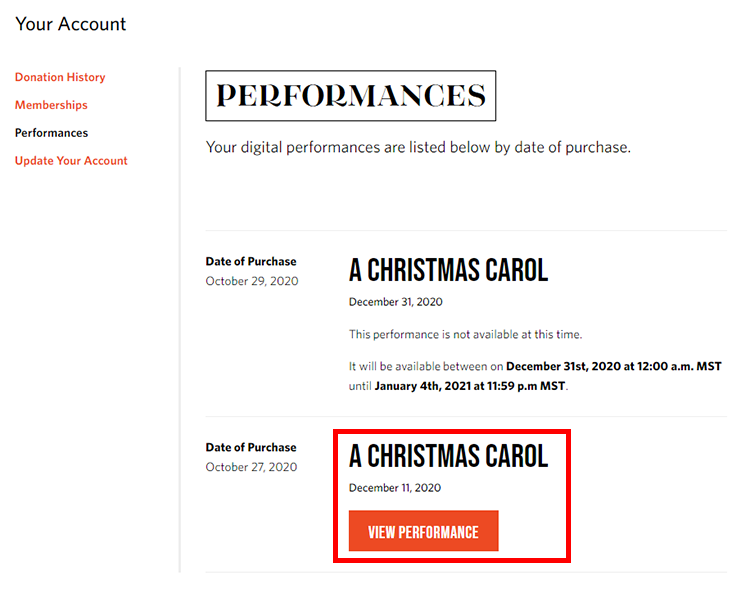 5. If you are accessing this page on or after your performance date, you will see a View Performance button. Click this button and you will be taken to the digital performance page.
PLEASE NOTE: If you are accessing this page prior to your performance date, you will see a note that your performance is not yet available and the date you should return.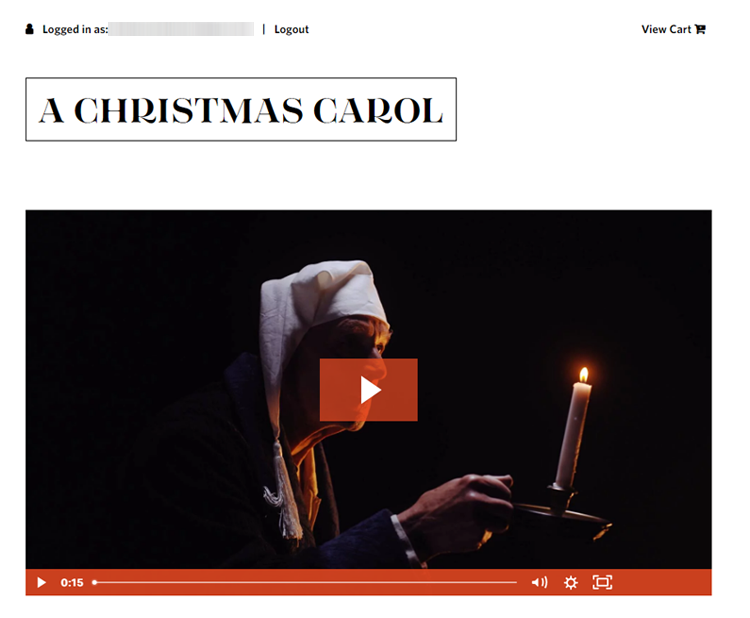 6. Press the Play button and enjoy A Christmas Carol!
If you have any questions, please call our Audience Services team at 403.294.7447, Daily, 12 p.m. to 8 p.m. MST.