Accessing your mobile tickets are simple and convenient. Using a desktop, laptop, smart phone, or mobile device with access to Wi-Fi or a data plan, and a web browser, you will be able to access your Theatre Calgary tickets quickly, conveniently, and securely.
1. Once you have logged into your Theatre Calgary account, click Upcoming Performances.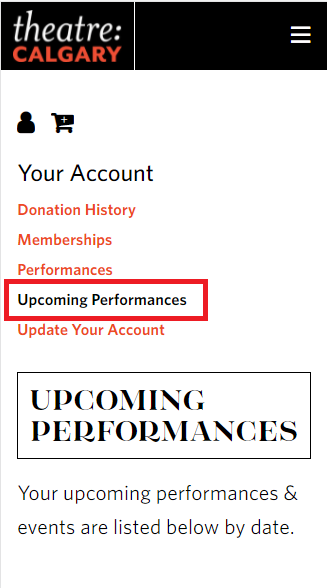 2. Scroll to your upcoming performance and click View My Tickets.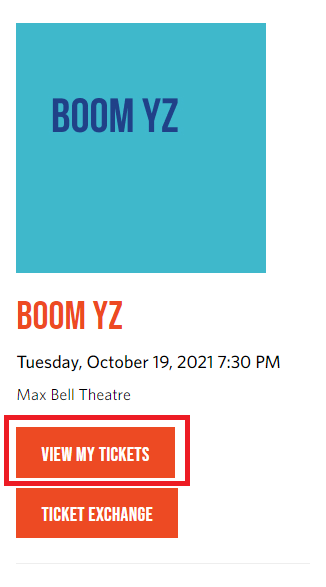 3. Your mobile ticket(s) for that performance will open.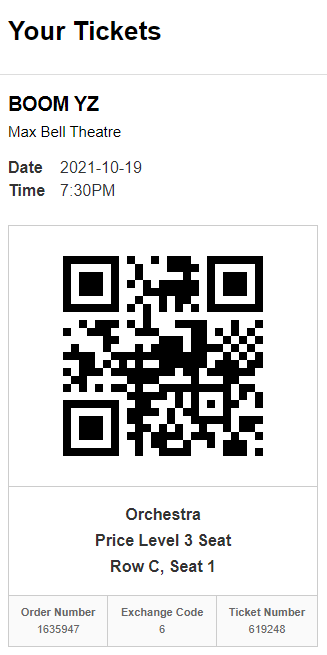 4. Your mobile ticket(s) will display the production name, location, date, and time of your performance as well as your specific seating information.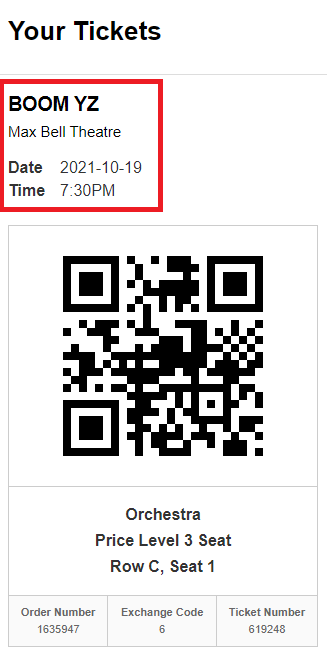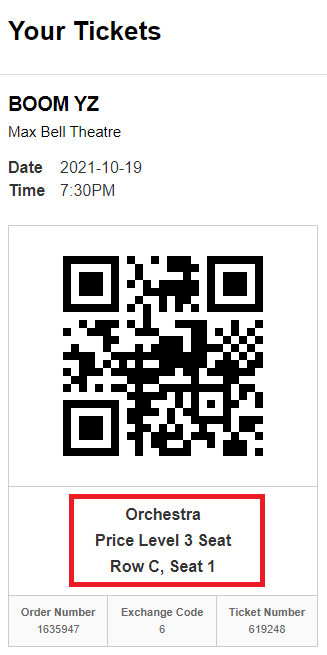 5. The mobile ticket(s) also display your Exchange Code. This number will be important should you need to exchange your tickets into another performance. Each mobile ticket will have a unique Exchange Code.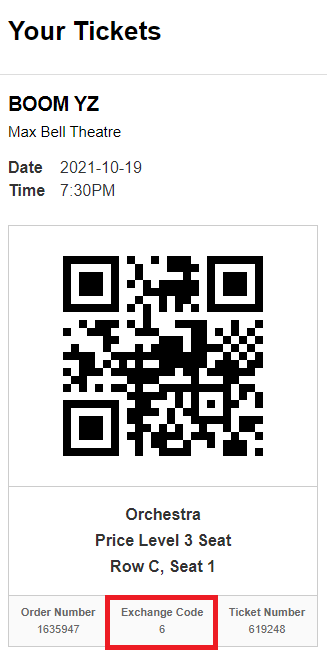 6. Lastly, your ticket will include a QR code. Present this QR code to the Front of House staff when you arrive. They will scan you in and you will be good to go! Just like the barcodes on the physical tickets!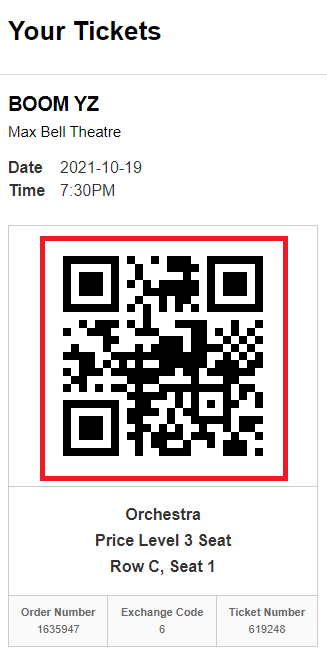 Don't forget that mobile tickets can be presented to our Front of House staff from your smartphone, mobile device, or, if you prefer, you can print them out!